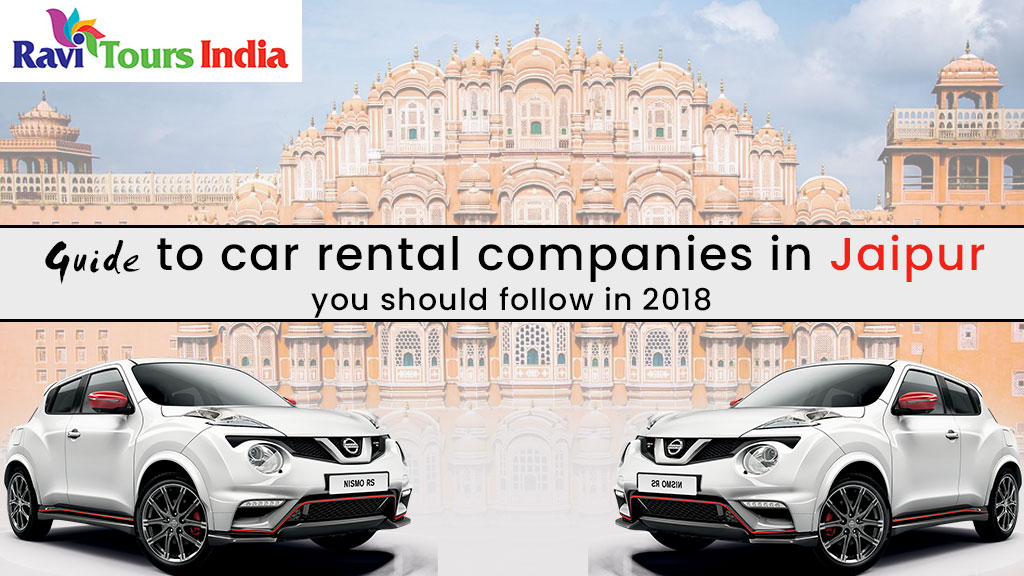 Looking to visit the Pink City of India this time? Jaipur car rental with driver is the best way to explore all the major places of Jaipur. You may rent a car for sightseeing and travelling in Jaipur through an online travel agency. You may explore the major tourist destinations by considering car rental service. The Capital City of Rajasthan is full of places of tourist attractions. If you want to travel Jaipur in a hassle free manner, book a car now. With the car rental facility, you may explore all the attractive tourist spots such as Hawa Mahal, Jantar Mantar, Amber Fort, City Palace, Birla Temple, Nahargarh Fort and several others. In fact, there are so many places in Jaipur that you will simply love it. Visitors may visit the nearby tourist attractions by renting car in Jaipur. If you are inclined to rent a car in Jaipur, you may follow car renting guide given here.
Rate comparison for 2017
Car rental in Jaipur will give you a chance to explore places of historical importance, historical sites like monuments, museums and forts. For the travelers who are not prepared, the cost of car rental may come as a rude shock. Renting a car for your next trip to Jaipur can be very expensive if you do not make price comparison. A lot many tour and travels agencies in jaipur can be accessed online. Enquire about the car rental charges and compare the rates among different agencies. This will help you save money.
Why is car rental so expensive?
When compared to the restaurant bills, hotel charges, the cost of car rental in Jaipur is higher. As all the cars available for rental are imported, there are some taxes that are imposed. So, a traveler has to pay the cost of renting the car along with the taxes charged. Apart from additional tax or additional cost, you also need to bear insurance charges.
Factors that affect car rental cost
Mandatory insurance: Third party insurance change will influence the cost. Mandatory insurance cost needs to be borne despite the fact it is not mentioned in the price quote.
Collision damage waiver (CDW) : It is another factor affecting the cost. CDW may be attained via the credit card and it is not the insurance but a waiver. If the daily rate is coming too high, you may purchase zero deductible to get relief from the financial responsibility.
Deposit: Deposit amount relies on two factors. You may choose between in-house CDW of car operator or go for coverage via your credit card. If the in-house collision damage waiver is rejected, you need to pay more as deposit.
Airport taxes: airport tax also needs to be paid if you are renting a car from the airport building or premise
Surcharges and other taxes: Surcharges, taxes and other costs also apply. There may be number of obligatory fees you may be required to pay. They include Environmental Tax, Sales Tax, License Plate Fee, Car Washing and car upkeep charges.
An extra charge may be levied on you if the car tank is not filled up. The tank must be filled to the same level as it left the operator's place. Compare the car rental charges before choosing a service provide from so many tour operators in Jaipur. Car rental cost should be the part of your travel package and tour booking in Jaipur.
Social Share