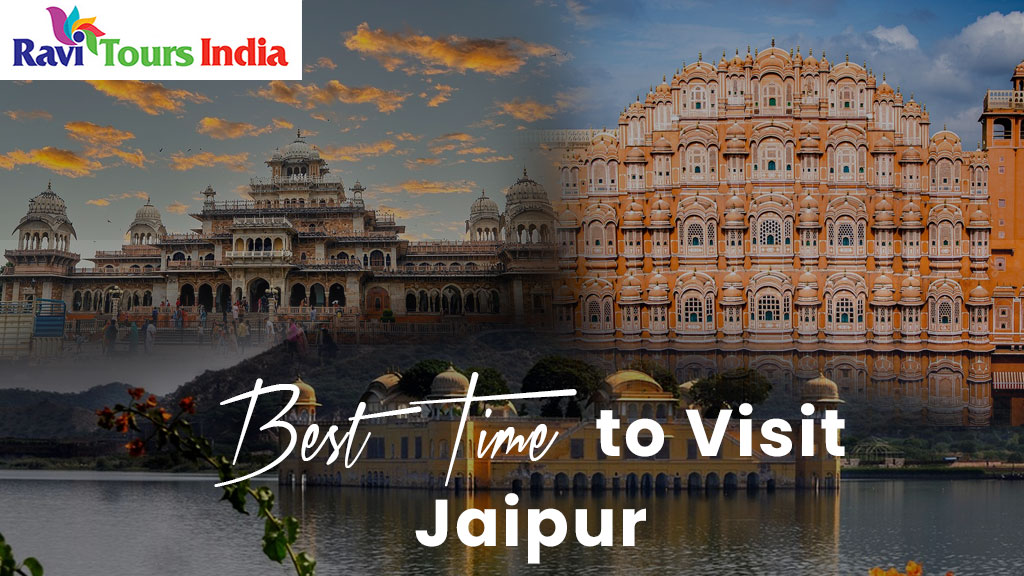 Things to know before visiting Jaipur
In entire northern India, Jaipur, Agra, and Udaipur are popular tourist places. Travelers from all across the globe visit the places to enjoy a fascinating travel experience. Jaipur, the capital of Rajasthan, is the Pink City of India and a historical city.
Car rental in Jaipur is an easy way to explore the various historical sites, museums, amusement parks, Zoos, and other places of tourist attractions. Jaipur is a city that is extremely popular for its unique tradition, unique culture, and ethnicity.
The great harmony among the folks here may leave you spellbound altogether. The colorful and vibrant bazaars along with palatial alleys and robust ramparts make Jaipur a worth exploring tourist destination.
The place experiences a rush of travelers when it is the best time to visit Jaipur. Let us explore a few facts about Jaipur in this section.
When to visit Jaipur?
Here's the Table List which will help you to know to make a plan for a time to visit Jaipur and Udaipur.
| | | |
| --- | --- | --- |
| Travel Seasons | Min/Max Temperature | Season |
| November to February | 5-25°C | Winter |
| March to June | 35-40°C | Summer-deadly hot and dry |
| July to October | 28-30°C | Monsoon – rainfall |
Best Time to Visit Jaipur by Season
Jaipur in Winter
Well, the best time to visit Jaipur would be during winter.
Winter is the peak time when the place experiences the rush of travelers. Winter in Jaipur is the time of the year when the place experiences the best climate.
During this time the temperature ranges between 13 degrees and 25 degree Celsius. Otherwise, the climate of Jaipur is semi-arid and hot where the temperature stays high.
Jaipur in Summer
During the summers, the temperature jumps up and reaches 35-40 degrees which is too much. Summers are deadly hot and dry, so you should not visit Jaipur when it is summer.
Jaipur in Monsoon
Monsoon in Jaipur is rare and rainfall is occasional. The months of May and June are the hottest. Between July and September, the climate is pretty pleasant and the temperature drops to 28 degrees-30 degrees Celsius.
July to September
As already stated, the months of July, August, and September are pleasant when it is neither too hot nor too cold. These are the months when you can tour Jaipur.
October to November
In October, the temperature is around 25-28 degrees and the weather is pleasant. If you want to indulge in winter fun, you should visit in November when the temperature is just 15 degrees.
December to February
Between December and February, the temperature can move even below 5 degrees and it is massively cold during this time. Months of December, January, and February are the best times to visit Jaipur.
You can have the best holiday experience between December and January. It is a must to take up sightseeing activities during this time.
Things to Know About Weather in Jaipur to Visit
Jaipur tour package must be booked only when you have collected information on the weather in Jaipur. Summers are hot and arid while winters are very cold. Jaipur experiences an extreme climate. The summer season starts in March and Monsoon in July. During summer, the temperature can reach up to 45 degrees Celsius.
Monsoon is occasional and gives no relief from the scorching heat. Winter starts in October and continues till March.
Monsoon starts in July and lasts till September. The average annual rainfall experienced here is 64 cm.
Which is the popular time to visit Jaipur
Between November and February, Jaipur experiences a rush of travelers. During this time the temperature remains below 10 degrees and so you may indulge in winter activities.
Tour operators in Jaipur can be accessed online. Choose a reliable tour operator to enjoy the best travel experience.
Social Share