Exploring the Divine: 10 Must-Visit Temples in Rajasthan
Rajasthan, the land of kings, is not only famous for its majestic forts and palaces but also for its rich spiritual heritage. With its numerous temples dedicated to various deities, Rajasthan offers a unique opportunity for visitors to experience the divine. From ancient architectural marvels to sacred pilgrimage sites, here are 10 must-visit temples in Rajasthan that will transport you to a realm of spiritual bliss.
Salasar Temple
Located in the Churu district, Salasar Temple is one of the most revered Hanuman temples in Rajasthan. Devotees flock here to seek blessings and fulfill their wishes. The temple is known for its unique red stone architecture and hosts a grand fair during the Hanuman Jayanti festival.
Khatu Shyam Temple
Situated in the Sikar district, Khatu Shyam Temple is dedicated to Lord Krishna in his Barbarika form. The temple is believed to fulfill the wishes of devotees and attracts a large number of pilgrims, especially during the Khatu Shyamji fair held in February-March.
Dilwara Jain Temple
Nestled amidst the lush hills of Mount Abu, the Dilwara Jain Temples are renowned for their intricate marble carvings and stunning architecture. These temples, built between the 11th and 13th centuries, are a testament to the skilled craftsmanship of the Jain community.
Brahma Temple, Pushkar
The Brahma Temple in Pushkar is one of the few temples dedicated to Lord Brahma, the creator of the universe. It is believed to be the only temple in the world where Lord Brahma is worshipped. The temple's unique architecture and serene surroundings make it a must-visit for spiritual seekers.
Eklingji Temple
Located in Udaipur, Eklingji Temple is dedicated to Lord Shiva. The temple complex consists of 108 temples, with the main temple showcasing a four-faced idol of Lord Shiva. The intricate carvings and religious rituals performed here make it a significant pilgrimage site.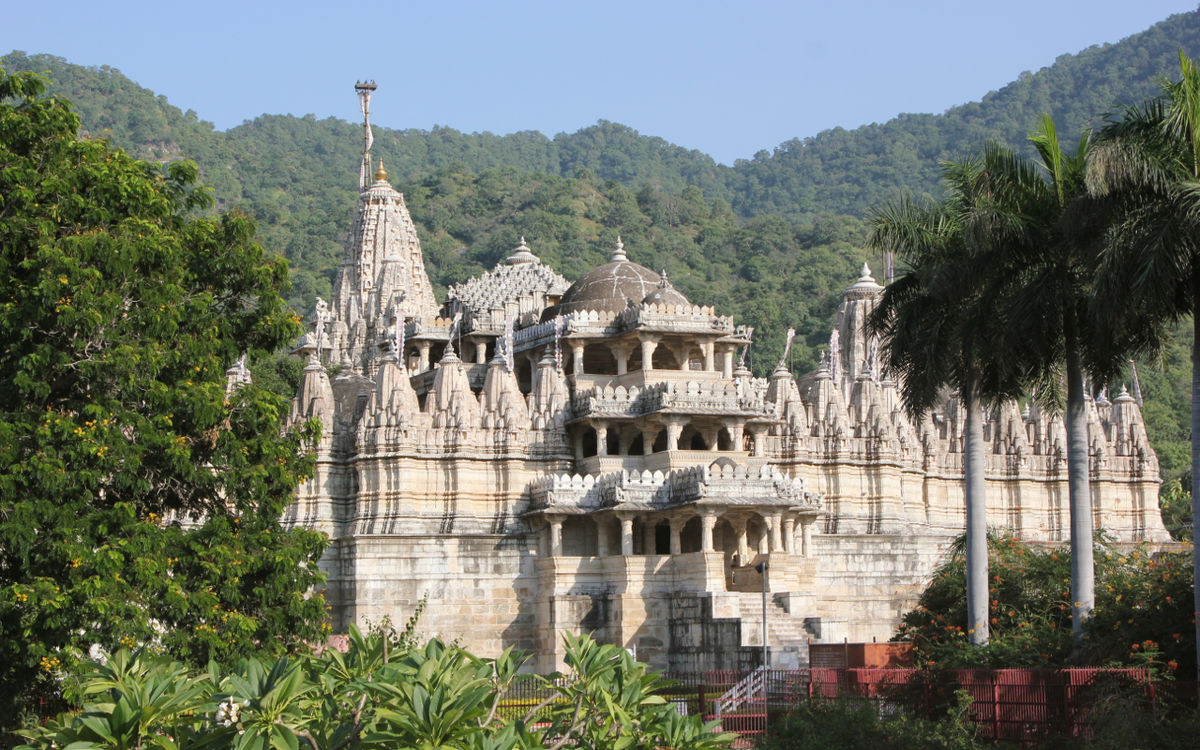 Ranakpur Jain Temple
Situated in the Pali district, the Ranakpur Jain Temple is a marvel of architecture and craftsmanship. Known for its intricate marble carvings and 1,444 exquisitely carved pillars, this temple is dedicated to Lord Adinath, the first Jain Tirthankara.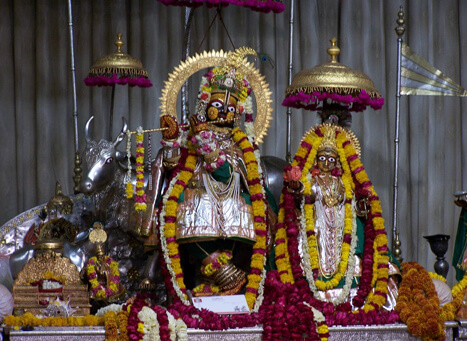 Govind Dev Ji Temple
Located in Jaipur, the Govind Dev Ji Temple is dedicated to Lord Krishna. It is believed to be the most important temple in the Jaipur region and attracts a large number of devotees every day. The temple's architecture and the divine aura within its premises make it a must-visit for Krishna devotees.
Karni Mata Temple
Situated in Deshnoke, the Karni Mata Temple is famous for its population of rats, which are considered sacred and worshipped by the devotees. The temple's unique concept and spiritual significance make it a popular attraction for both locals and tourists.
Rani Sati Temple
Located in Jhunjhunu, the Rani Sati Temple is dedicated to the legendary Rajasthani queen Rani Sati. The temple's grand architecture and the belief in Rani Sati's divine powers attract a large number of devotees seeking blessings for marital harmony and prosperity.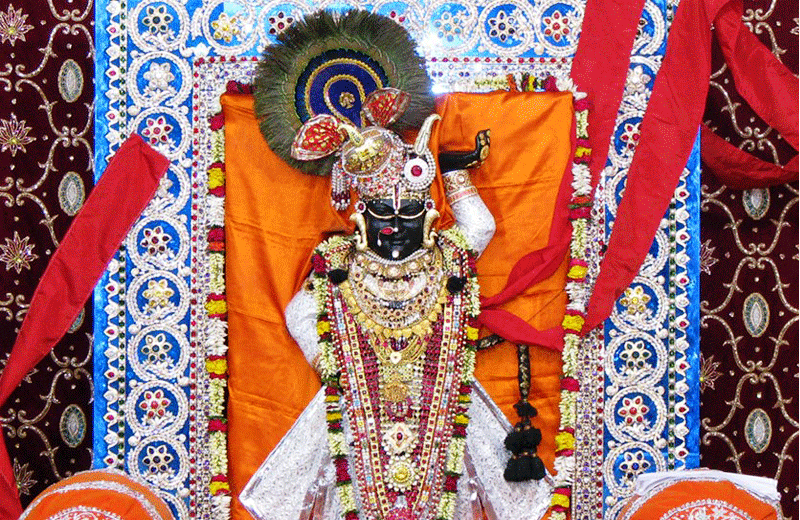 Shri Nathdwara Temple
Situated in Nathdwara, this temple is dedicated to Lord Krishna and is famous for its idol, known as Shrinathji. The temple holds immense religious significance
In conclusion, Rajasthan offers a plethora of divine experiences through its magnificent temples. Whether you seek solace, blessings, or simply wish to explore the architectural wonders, these 10 must-visit temples in Rajasthan will leave you in awe of the spiritual richness that this state has to offer.
So, why wait? Ravi tours india and embark on a spiritual journey through these sacred temples in Rajasthan. Book your trip now and immerse yourself in the divine aura of this enchanting land.