Mumbai the city which is known for the "Gateway of India" and for its beauty. With its peppy film industry and historical landmarks this is a beautiful city. In western India Mumbai is one of the pivotal points, the city has an easy access to other cities, states and countries. So, it's easy to plan your Rajasthan tour package from Mumbai. While talking about Rajasthan which is a "Desert Capital of India" has its own royal essence and beauty. There are numerous options available from Mumbai so your trip is going to be interesting as the most irritating thing in tours is travelling. So, if your travelling becomes easy then you will enjoy your tour a lot.
Things to Do from Rajasthan Tour Packages from Mumbai
Rajasthan is a treasure with lots of fun, historical adventures which are eye catching and memorable. There are many things to explore in rajasthan and with a planned Rajasthan tour packages all places will be covered. But there is a list of things which you should not miss in your Rajasthan tour packages from Mumbai.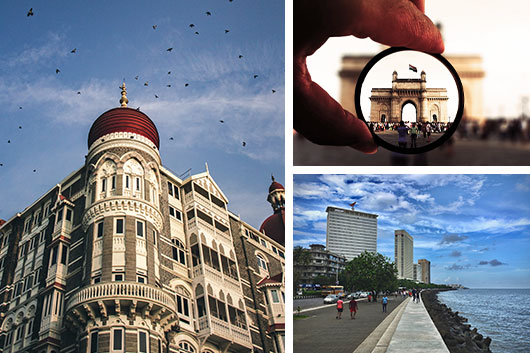 There are desert safaris in mostly all the cities of Rajasthan that should not be missed as this will give you a wonderful experience. If you are a shopping lover then in your rajasthan tour packages we will plan a day for your shopping to the beautiful handicrafts market of Rajasthan. Rajasthan is famous for history so in your visiting list we will add famous Palaces, Forts and Temples. As per your interest you can also opt for adventure tours and camping. We will add beautiful relaxing events like puppet shows and traditional folk music and dance. As per your visiting days we will also try to add the rajasthan cultural colourful festivals and fairs. The important ride of rajasthan which is a must (i.e) camel ride this is going to be your wonderful experience. Wildlife expeditions are also one which should not be missed in your rajasthan tour packages.
Popular Rajasthan Tour Packages
| | | | |
| --- | --- | --- | --- |
| Rajasthan Packages | Days | Nights | |
| Rajasthan Tours Packages | 15 Days | 14 Nights | View Details |
| Rajasthan Tour with Varanasi | 15 Days | 14 Nights | View Details |
| Rajasthan Heritage Holiday Packages | 15 Days | 14 Nights | View Details |
| Rajasthan Desert Tour Packages | 11 Days | 10 Nights | View Details |
| Golden Triangle Tour Packages | 6 Days | 5 Nights | View Details |
| Jaipur Sightseeing Tour Package | 1 Days | | View Details |
Our Rajasthan Tour Packages From Mumbai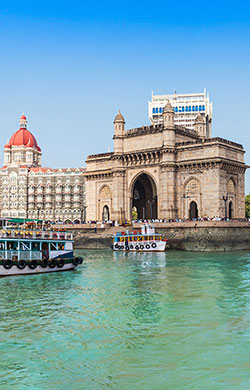 Best Time to Book Rajasthan Tour Packages From Mumbai
The shortest time span to travel Rajasthan is 2 nights 3 days this will cover your major tourist cities in Rajasthan and maximum days choice is yours. If you are travelling from the US or any other foreign country then make sure you are not short with your days or else you will miss some wonderful spots of Rajasthan. As per your need and requirements in stay, food, vehicle every small thing will be taken into consideration in your Rajasthan tour packages.
We have talked about Rajasthan that it is a beautiful place with full of culture and heritage values engraved in its soul. As for tour there is no specific time or month but if we talk about the best time to visit in Rajasthan then we would suggest you soon after rainy season till spring (i.e) from September to February you can plan your Rajasthan tour packages from mumbai. At this time you will feel slightly cold waves and festive atmosphere in Rajasthan. As the temperature in winter goes to max 33°C and min to 2°C. This is one of the bestest time to explore Rajasthan specially for sightseeing as during these days the day temperature becomes moderately low which creates a comfortable atmosphere. Another reason is Rajasthan has just passed its extreme summers so people are ready to explode with full energy. You will find that people of Rajasthan are always full of energy and the markets are fully charged with new and latest arrivals of stocks. You will love shopping during this time as you will get new and beautiful collections of materials. Not only this but during winters, Rajasthan comes up with many festivals such as in November the Pushkar Mela and in October Abhaneri Festival, and Navaratri. Everything will be covered in your Rajasthan tour packages.
Rajasthan tour packages are the ways to connect you with the part of the world's ultimate royalty, wonderment and culture. We offer you the best rajasthan tour packages from Mumbai as per your convenience and taste. Our purpose is to give you the personalised service that adds value to money.
Rajasthan welcomes you to enjoy its history, beauty and hospitality. We at Ravi Tours India will design and customise your packages as per your days for travelling. Don't think much, just let us know how you want to plan, when you want to start and how much you are planning to spend. We are just a call away for your guidance and planning. Contact us for more details.