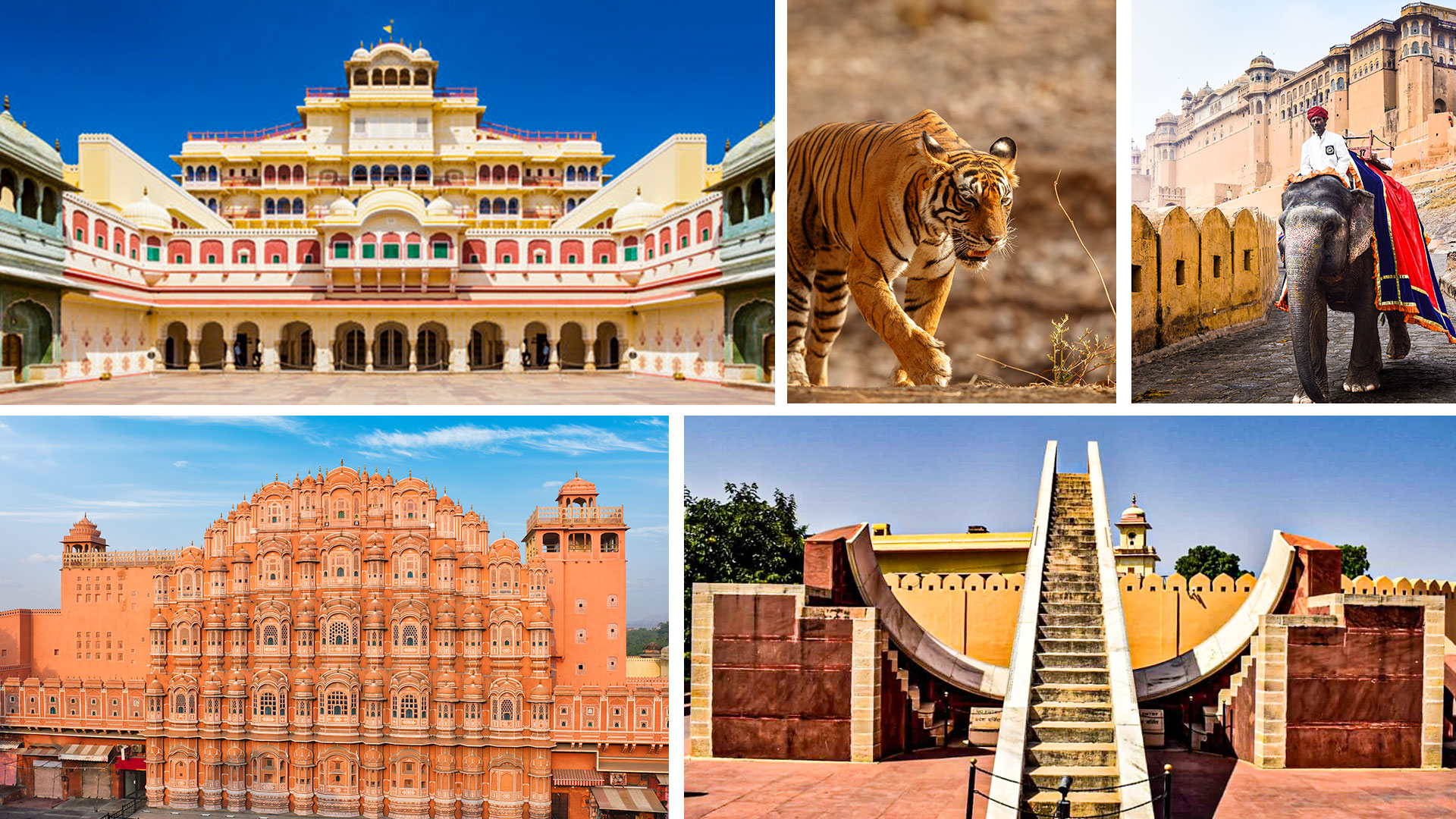 Introduction: Uncovering the Land of Rajasthan and its Rich Culture
Rajasthan, also known as the "Land of Kings," Rajasthan is a vibrant and culturally rich state located in the northwestern region of India. It is famous for its rich cultural experiences, stunning palaces, and historical monuments. The state is also known for its vibrant markets, delicious cuisine, and stunning wildlife.
It is essential to explore Rajasthan for its rich history, vibrant culture, and natural beauty. Let's explore how the top 10 things to do in Rajasthan, India.
Exploring Historic Monuments & Palaces
If you are looking for the most important things to do in Rajasthan, here are some of the historic monuments and palaces that constitute the essential part of your visit:
1. Hawa Mahal: Today, Hawa Mahal is one of Jaipur's most popular tourist attractions, attracting visitors from all over the world with its unique architecture and rich cultural heritage. The Hawa Mahal of Jaipur occupies a special place due to its unique architecture, with its five-story structure made up of 953 small windows, known as "jharokhas that were designed to allow the women of the palace to observe street life and festivals without being seen.
2. Explore the City Palace of Jaipur: This palace is a blend of Rajasthani and Mughal architectural styles and is located in the heart of Jaipur. The Jaipur City Palace is home to several museums, gardens, and halls and is a great place to learn about the rich history of the city.
3. Visit the JantarMantar Observatory: JantarMantar Observatory is an astronomical observatory built in the early 18th century. It is considered one of the largest and most accurate astronomical observatories in the world and is a UNESCO World Heritage Site.
4. Visit the Amber Fort: Amber Fort is a historic fort located in Jaipur, the capital of Rajasthan. The Amer Fort, built of red sandstone and marble, is a masterpiece of Rajput architecture and is one of the best things to do in Rajasthan.
Witness the Stunning Wildlife and Temples of Rajasthan
Rajasthan is home to several wildlife reserves and national parks, including Ranthambore National Park and Sariska National Park. Visiting these wildlife parks is again one of the things to do in Rajasthan that offers a unique opportunity to see a variety of wildlife, including tigers, leopards, and several species of birds.
5. Take a Wildlife Safari in Ranthambore National Park: Ranthambore National Park is one of the best places in India to see tigers and other wildlife. The Ranthambore National Park offers several wildlife safaris and is a great place to experience the beauty of nature and watch the majestic tigers in their natural habitat.
6. Explore the Keoladeo National Park: Keoladeo National Park is a bird sanctuary located near Bharatpur. The Bharatpur Bird Sanctuary is a great place to see a variety of birds and other wildlife, including migratory birds from all over the world.
7. Visit the Pushkar Camel Fair: The Pushkar Camel Fair is a traditional fair held in the town of Pushkar every year. Pushkar Camel Fair is a great opportunity to witness the vibrant culture of Rajasthan, see camels and other livestock, and participate in cultural events and activities.
One of the incredible things to do in Rajasthan also includes visiting several ancient temples, including the Brahma Temple in Pushkar and the Jagdish Temple in Udaipur. These temples are not only religious sites, but they are also beautiful examples of Indian architecture and an important part of the state's cultural heritage.
Touring the Vibrant Markets & Cuisine of Rajasthan
8. Explore the amazing Jaipur Bazaars- Rajasthan is famous for its vibrant markets, including the famous Johari Bazaar in Jaipur and the vibrant Sadar Bazaar in Jodhpur. These bazaars of Jaipur offer a unique opportunity to experience the local culture and buy traditional items, such as textiles, jewelry, and handicrafts.
9. Don't forget to experience cruising of Rajasthan- The state is also known for Udaipur street food markets offering delicious cuisine, including dishes such as dal batichurma, laalmaas, and ker sangria.
These traditional dishes are a must-try for any food lover and offer a unique taste of the local culture.
Discovering Outdoor Adventures in the Thar Desert
10. Explore various outdoor adventures- The Thar Desert is a vast desert located in the northwestern part of India and is a popular destination for outdoor enthusiasts. The desert offers a variety of outdoor adventures, including camel safaris, camel rides through sand dunes, trekking, and hot air balloon rides over Push
Visiting traditional villages of the desert, where travelers can experience the local culture and learn about the lives of the people who live there is again one of the amazing things to do in Rajasthan to explore the local culture. With its rugged landscapes and beautiful natural beauty, the Thar Desert is a must-visit destination for anyone looking for a true adventure.
Social Share