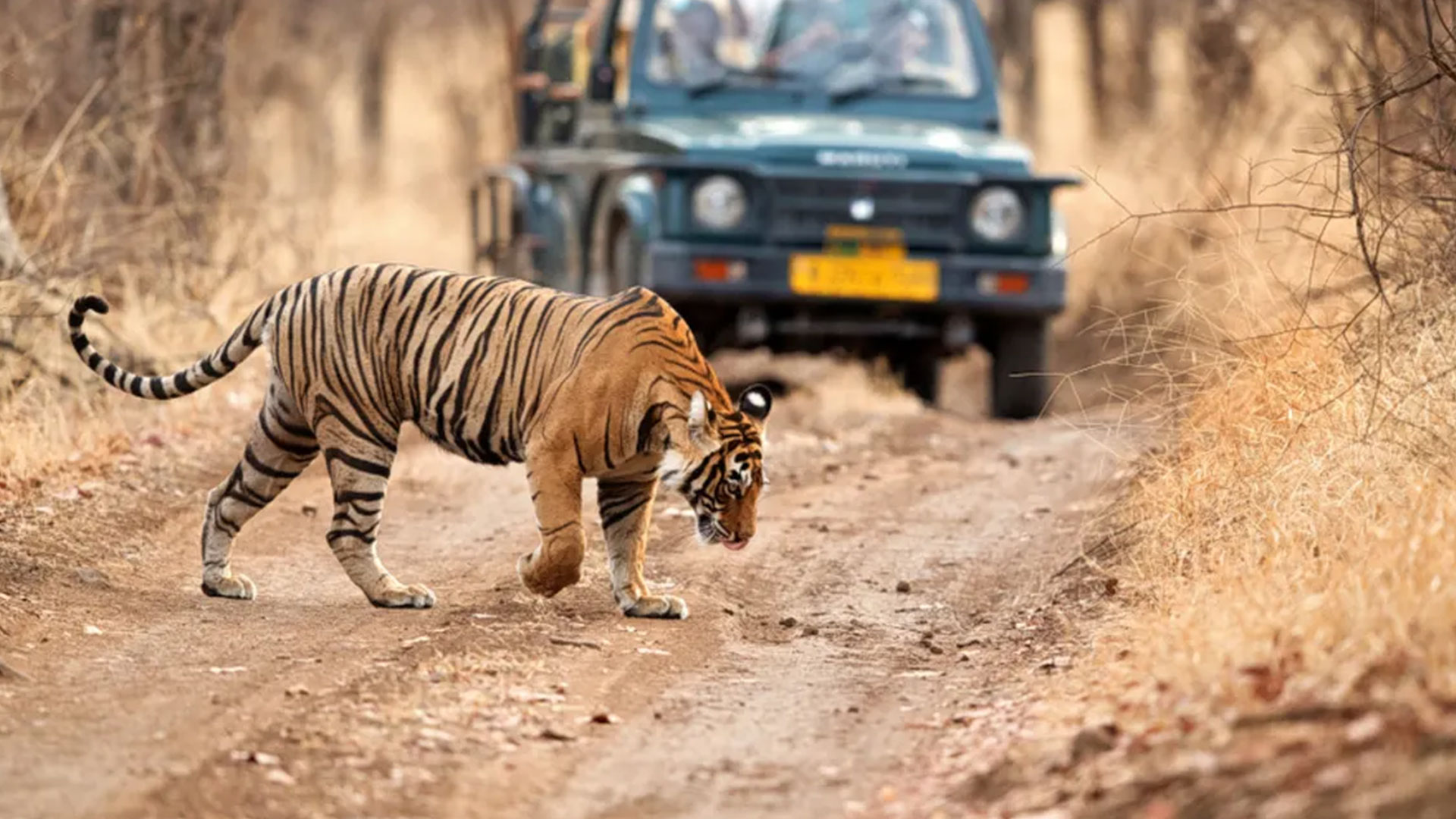 How to Plan Ranthambore Trip?
In this article, I will guide you on How to plan for the Ranthambhore trip? If you want a tour agency for the Ranthambore tour, you can hire us as a travel agency to plan the Ranthambore national park tour.
As there are numerous travel agencies available in this universe, you must pick the best one to get the available tour packages. They can offer you the best Ranthambore tour packages and help you plan a tour of Ranthambore. They can also provide detailed information on how to reach, travel, stay, food and safari, and travel in this national park within your budget.
All this information will be useful for you to make this trip an amazing and memorable one. You can also come to know about How to plan for Ranthambore? and the experts have more knowledge in offering the planning work and providing the package for you. You can get these valuable packages at a reasonable cost when hiring experienced and reliable professionals.
Same-Day Ranthambore Tour from Jaipur:
Many people like to visit this excellent Ranthambore Park in their lifetime because it is a wonderful place to visit. When you stay in a hotel in Jaipur, you can go to this park and then spend a full day in this place and visit the hotel at last.
If you like an amazing chance to visit the same-day Ranthambore tour from Jaipur, then you can hire this Ranthambore national park to visit. It can offer you more happiness, surprise, and stunning movements to look at the wild Bengal tigers in this park.
Ranthambore Tour Packages with Safari Booking
If you choose the best travel agency, that is Ravi Tours India, then you can visit the best places. You can also book the safari ride in different vehicles online and then visit this park. Then the experts can offer you a vehicle, and you can enjoy the safari trip with your family and gain the best site-seeing experience of all the tigers roaming in the park.
It is good and safe to choose the Ranthambore safari booking for traveling in the park, and the enhanced experts and skilled professionals will help you. They will take care of you and drive the jeep or any other vehicles you like to visit the places where you will be safe with your family.
What are the exciting things to know about Ranthambore?
When you visit the Ranthambore national park is one of the best renowned and biggest national parks. This park is one of the most visited places in Rajasthan, the best combination of its nature and the fascinating history of the fort inside the park.
There are 71 tigers in Ranthambore national park, located in Rajasthan. This park is famous for its tigers, which are the main focus of documentaries and movies. There is also a most famous machine, known as the tigress queen of Ranthambore. It was announced as the most photographed tigress in the world by most photographers.
Things that the travelers must do in this park:
As you think to look stunning and amazing tigers, you have to visit Ranthambore, where you can do a lot of things in this more exciting park. You can visit the Ranthambore fort, triturate Ganesha temple, Padam Lake, kachida valley, Jogi mahal, raj bagh ruins, Bakula, akaula, lakarda and anantpura. These are the best things you have to do in this forest, and you can choose this amazing park to visit and hire the best agency to get this fabulous tour package.
Amazing places to visit around Ranthambore:
Along with the regions and famous historical landmarks, there are more interesting places to visit around Ranthambore. It is the best place you can visit and has huge locations where you can get excited about looking at them.
Read Also: Best 10 Places to visit Haridwar
They include the Ranthambore School of Art, Rajiv Gandhi regional museum of natural history, chamatkar Jain Temple, Kala aura bhairav temple, and Kuwalji Temple. These are the stunning and extraordinary places to visit when you visit Ranthambore.
Bottom lines:
Therefore, it is good to pick the best Ranthambore tour package from skilled and experienced tour providers to visit different places. They can offer you the best package for visiting Ranthambore that can make you feel excited and happy. You can enjoy visiting this park with more amazing things and a good environment that you have to visit in your lifetime.
Our Tour Packages: Rajasthan Tour Packages, Rajasthan Tour Packages from Mumbai and Golden Triangle With Ranthambore
Social Share