Jaipur, known for its vibrant culture and captivating colors, stands out as the most picturesque city in India. Its rich history and timeless charm transport visitors to a bygone era. To truly savor this remarkable city's essence, exploring it with a peaceful mind is essential, allowing you to indulge in your trip thoroughly. Relying on local transportation at every turn may prove inconvenient, so opting for a car rental in Jaipur becomes an ideal choice, providing both comfort and convenient access to Jaipur's renowned attractions.
Numerous car rental companies in Jaipur vie for your attention. Still, the best one is the company that accommodates your budget, prioritizes your convenience, and ensures a comfortable journey, allowing you to explore all the celebrated destinations Jaipur offers. Jaipur is a tourist treasure trove, from the royal observatory and majestic City Palace to the awe-inspiring Jantar Mantar and many other iconic sites. By booking a car with us, you can effortlessly navigate the city, uncovering its wonders and experiencing Jaipur to the fullest.
Why Choose Us for your car rental Service in Jaipur?
As the leading online car rental company in Jaipur, we take immense pride in offering a wide range of vehicles to cater to your needs. With the largest fleet of cars in Jaipur under our banner, we ensure you have abundant options. Our commitment to providing hassle-free rental car services is unwavering, as we operate 24/7, allowing you to book a car at your convenience.
Your safety and comfort are of utmost importance to us. That's why we have handpicked the finest drivers who excel in their driving skills and prioritize your well-being. Our drivers are well-versed in various dialects, enabling effective communication with tribal communities and fostering a deeper connection and understanding during your travels. Rest assured, you'll feel secure throughout your journey with our experienced and knowledgeable drivers who possess a profound knowledge of the local geography.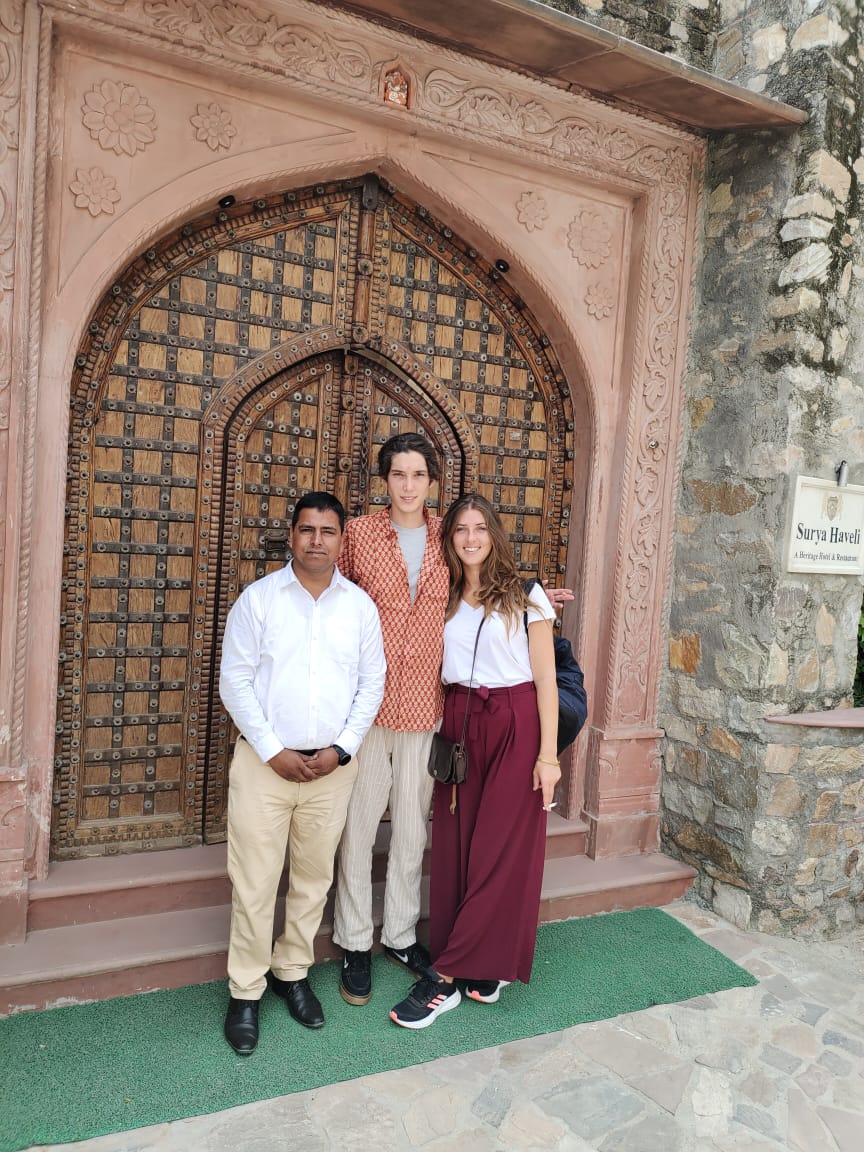 At our company, we strive to exceed your expectations and ensure that your car rental experience in Jaipur is nothing short of exceptional.
What do we, as a Car Renal Service, Offer you?
While there are numerous car rental companies in Jaipur, we go above and beyond by extending our services not only in Jaipur but throughout the northern and southern parts of India. Recognizing that our clients come from diverse regions, cities, and even countries, we cater to their specific requirements, ensuring a seamless and enjoyable experience.
We understand that different travelers have varying needs, whether they are solo adventurers or part of a larger group. To accommodate every situation, we offer a wide array of car options. Our vehicles are meticulously maintained and equipped with air conditioning for your comfort. From the popular Swift Dzire and Toyota Etios to the spacious Toyota Innova and Toyota Crysta, our car fleet is designed to meet your preferences and make your journey memorable.
When choosing our services, you can expect comprehensive support throughout your tour. From your arrival to your departure, our cars will readily transport you to all the places you wish to visit. We strive to provide a seamless and convenient experience, ensuring that your travel plans unfold effortlessly, allowing you to focus on creating lasting memories.
Popular Bookings from Us
We are pleased to accommodate various bookings to cater to our customer's diverse needs. While we offer a wide range of booking options, there are a few popular choices that our clients frequently opt for.
One of our commonly requested bookings is the Jaipur city tour, available for both full-day and half-day durations. Whether you explore the city's iconic landmarks, immerse yourself in its vibrant culture, or delve into its rich history, our city tour package provides a comprehensive and memorable experience.
We also specialize in pick-up and drop-off services from all major transportation hubs, including railways, airports, and bus stops. Our reliable car rental service ensures a smooth and comfortable journey regardless of your arrival or departure point.
For those seeking to venture beyond Jaipur, we offer outstation bookings with experienced drivers. Whether you plan to visit nearby cities, historical sites, or natural wonders, our drivers will accompany you, providing local insights and ensuring a safe and enjoyable trip.
We provide several major tour packages to enhance your travel experience, including the popular Agra tour, Rajasthan tour, Kerala tour, Gujarat tour, Himachal tour, and more. However, if we are still determining if our pre-designed packages suit your preferences, we are more than happy to customize a rental car package exclusively for you, accommodating your unique itinerary and preferences.
Our car rental company strives to offer flexibility, convenience, and personalized service to
ensure that your journey in and around Jaipur exceeds your expectations.
We often encounter inquiries regarding the preference for renting a car over using one's
vehicle for a tour. In response, we emphasize that renting a car is a personal choice tailored to enhance your overall touring experience. While driving your car may seem appealing, embarking on a journey solely behind the wheel can be tiring and restrict your ability to enjoy the tour entirely.
Despite the availability of navigation apps like Google Maps to guide you along the roads and highlight popular destinations, it's important to remember that they cannot capture the essence of every place. Exploring a new location involves immersing yourself in its unique ambiance, uncovering hidden gems, and venturing off the beaten path. By opting for a rental
car, you can explore and discover these remarkable aspects that may not be readily visible
on digital maps.
Ultimately, the decision lies in your hands. We understand that each traveler has different
preferences and requirements. Renting a car offers convenience, comfort, and the opportunity to embrace the true essence of your tour while alleviating the stress of navigating unfamiliar roads. It provides you with the flexibility to fully immerse yourself in the journey and create cherished memories along the way.
If you want Jaipur's best car rental company, remember us. We will help you with the best prices, quality of cars, and sound professional drivers. For more information about our packages and prices, contact us.
Social Share