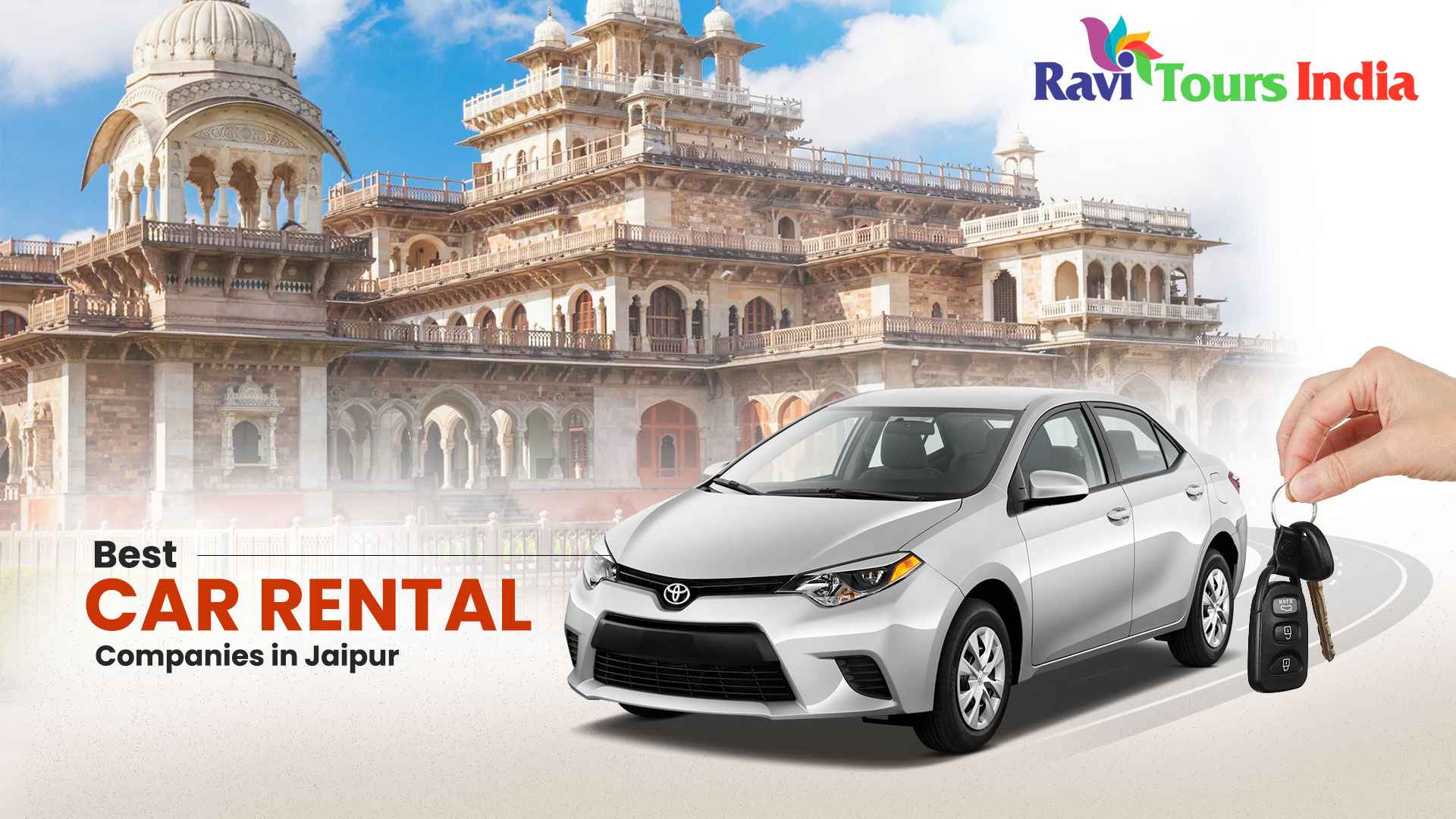 The most picturesque city in India is Jaipur. As it is famous for its bright culture and colors which can easily influence others to stay. The capital of Rajasthan is a fascinating primitive city that takes you to another era. Exploring a city with peace of mind is most important because then only you can enjoy your trip. Looking for local transport every time is not feasible. So, why not hire a car rental in Jaipur which can give you comfort and takes you to every place for which Jaipur is famous.
There are many best car rental companies in Jaipur but the one which adjusts as per your budget, convenience and gives you comfort, so that you won't get tired on your tour to Jaipur. To explore the royal observatory, city palace, Jantar Mantar, and many more. There are the best and most popular sites for tourists to visit in Jaipur. Book a car from Ravi tours India that will help you to explore Jaipur.
Why choose Ravi Tours India to Hire a car rental in Jaipur?
We are India's largest online car rental company in Jaipur. We are proud to say that the largest number of fleets in Jaipur are ours. Not only this we offer 24*7 hassle-free rental car services. For your tour, we have hired the best drivers with whom you feel safe, also for tribal people they can speak different dialects for better communication. All the drivers at Ravi Tours India are experts in their driving skills with proper geographical knowledge.
We have worked as tourist taxi drivers with many big names like Banyan Tours, Abercrombie Kent, Catai Tours, La Passage to India, and many more. So the quality of service is our first priority.
What Ravi Tours India Offers you?
There are many car rental company in Jaipur but we will provide you our services not only in Jaipur but in all the Northern and southern parts of India. As our clients are not from a particular region we have them from many other states, cities, and countries. So, according to their needs, we offer them our services.
For a single person, to a group, we are having various car options. All are air-conditioned and well maintained. We have cars like Swift Dzire, Toyota Etios, Toyota Innova, Toyota Crysta, and many more. For all places, you want to visit in your whole tour, The car will be there (i.e) from your arrival to departure.
Popular Bookings from Ravi Tours India
Usually all types of bookings we used to take but there are some regularly based booking which we take.
Our booking includes a Jaipur city tour for a full day or half day.
People book us for their pick and drop from all three transportation (i.e) from railways, airport and bus stop.
We also take bookings for outstations with drivers.
For all local activities like marriage and all, we take booking for renting our cars.
To hire a car rental in Jaipur we offer some major tour packages like Agra tour packages, Rajasthan tour packages, Kerala tour packages, Gujarat tour packages, Himachal tour packages, and many more. You can choose one or you can ask for your own renting car package from Ravi Tours India.
Last words:
Many people used to ask us why should we rent a car and why can't we take our own car and take a tour. For this type of question, we usually say that renting a car is a choice you make for your tour. Driving on your own is a good thing but driving on your whole tour will make you tired and you cant enjoy your tour freely although there is Google to guide you with roads and places. But as said Google can't show you everything. So, the choice is yours.
If you are looking for the best car rental company in Jaipur dont forget we Ravi Tours India is always there for you. We will help you out with the best prices, quality of cars, and good professional drivers. For more information about our packages and prices call us or mail us at info@ravitoursindia.com.
Social Share